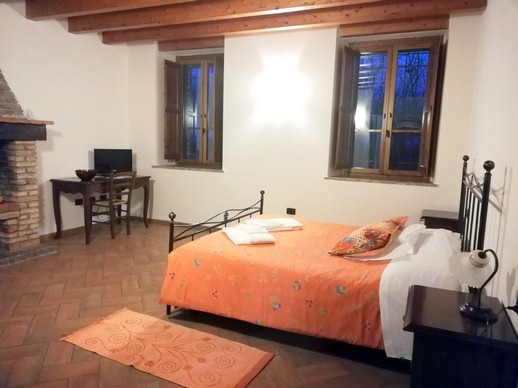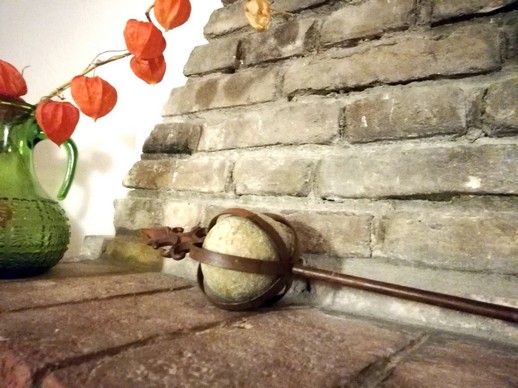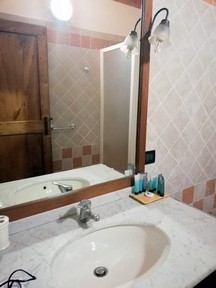 BEDROOM 1 – Double room with fireplace

Room size: 26.5 sq m
– 1 double bed

La Garzaga is an extremely environmentally-friendly place, with measures taken to promote energy saving.
Heating and cooling are under the floor. The heating system is completely biomass
(1 pellet boiler and 1 wood boiler; solar thermal).
The complex is also equipped with a photovoltaic system (6kW) with an annual production of about 7000 kW.
 Room services:
Private bathroom/shower
WC
Bidet
Underfloor heating/cooling
Hair dryer
Complimentary bathroom products
Flat screen TV
Free WiFi


Mini-bar